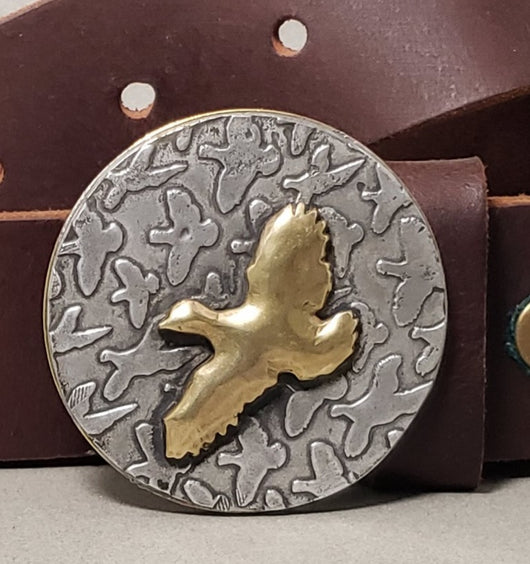 Quail Family
Regular price $225.00 Sale
This quail is hand cast in gold bronze, then set into pewter that was hand cast onto salt-etched steel. Cartridge brass and nickel lay underneath.
Each buckle is a unique and elegant marriage of 4 recycled USA metals. Made with hand tools, signed by me and hallmarked, 2.25 inches diameter.
This buckle is partnered with a full grain buffalo leather belt. Buffalo is thicker, softer, more flexible, stronger, and resists abrasion better than cow leather. Read more about your 1.5 inch wide buffalo leather belt here.
Note: Belt size is waist size in inches, plus 2.
Free domestic shipping. First Class, tracked, insured.
I personally make everything. If I am in the studio, then it might take a few days. If I am in the field it can take a bit longer. Don't hesitate to shoot me an email and inquire. If I am in e-range, I will reply.